by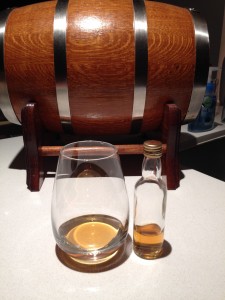 Great Southern Distillery – Limeburners Barrel M87 Single Malt (bottle 220 / 348). Albany, Western Australia, Australia. ABV: 43%. Tasted at home, $0 (won a sample in one of Dram Full Perth's "Guess That Dram" competitions).
Colour: Deep amber.
Nose: Molasses, charcoal and faint hints of cigar box. A slight prickle from the alcohol.
Palate: Smooth, oily mouthfeel, quite thin on the palate. Toffee and tobacco notes dominate.
Finish: Surprising hint of peat in the fade.
Comments: Another great Limeburners offering. I'm really excited to be heading down to Albany next weekend to visit the guys at Great Southern Distillery and hopefully try a few more Limeburners expressions that I haven't had before. They really are producing some top stuff down there.
When most people think of Australian whisky they understandably think of Tasmania and some of the fantastic malts being produced out of the Apple Isle. But if you're looking to round out your Aussie whisky experience, cast your attention to Western Australia and have a crack at some Limeburners, they really are on the up in my opinion. It's a different style to the Tasmanian malts, but it definitely works.