by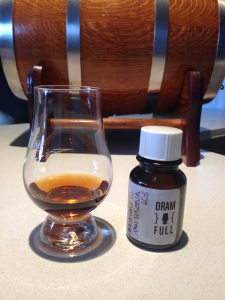 The Macallan 12 Year Old Gran Reserva Single Malt. Highlands, Scotland. ABV: 45.6%. Tasted at home, $0 – Dram Full sample.
Colour: Deep burnt toffee.
Nose: Sticky syrupy sherry. Lots of it. Soft varnish notes too.
Palate: Luscious intense spice and dried fruits, not overly sweet though – which is a good thing.
Finish: Buttery oak and caramel, lots of spice. Medium to long finish.
Comments: Perfectly balanced; sweetness and spice, rich full flavours. Absolutely fantastic.