by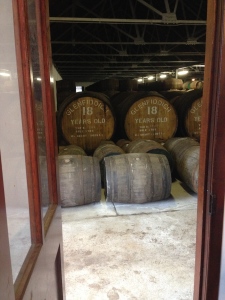 Tour of Glenfiddich Distillery, "The Pioneers Tour". Speyside, Scotland. £75.
I went to Glenfiddich expecting due to their size for the tour to be a rather commercial, sheep-dip kind of experience. I chose to do their three-hour Pioneers Tour where I was pleasantly surprised to have one of the most personable, informative and enjoyable tours I've ever been on. Plus there was some fantastic whisky of course, including being able to taste & hand bottle some Sherry cask Glenfiddich straight from the cask. Reviews in that drop a little later, but for now let's get stuck into some of the expressions I tasted on the day.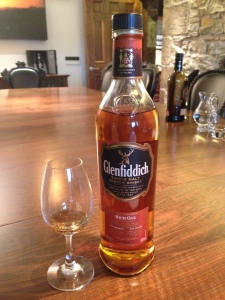 Whisky #316: Glenfiddich 14 Year Old Rich Oak Single Malt. Speyside, Scotland. ABV: 40.0%.
Colour: Rose gold.
Nose: Banana & toffee.
Palate: Rich oily oak, mouth coating. Vanilla and creamy fruit flavours.
Finish: Banana bread; quite a gentle fade.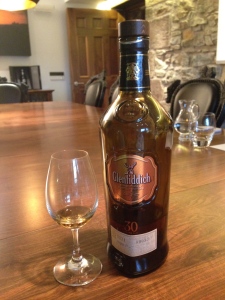 Whisky #317: Glenfiddich 30 Year Old Single Malt. Speyside, Scotland. ABV: 40.0%.
Colour: Rich, dark honey.
Nose: Wicker chairs and dusty bookshelves.
Palate: So smooth and subtle. Rich and velvety. Caramelised pineapple. Brown sugar.
Finish: Very gentle, gradual fade – medium to long finish though. Cinnamon and banana, syrupy.
Comments: Sublime, absolutely amazing.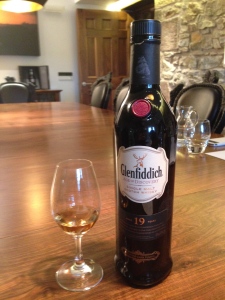 Whisky #318: Glenfiddich Age of Discovery Red Wine Cask Finish 19 Year Old Single Malt. Speyside, Scotland. ABV: 40.0%.
Nose: Oaky, dry, fruity not tropical.
Palate: Quite thin, buttery caramel – reminds me of a Scottish tablet.
Finish: Creamy, medium length.
Comments: I wouldn't have picked it for a red wine finish, sweeter and not as dry as I would have expected.