by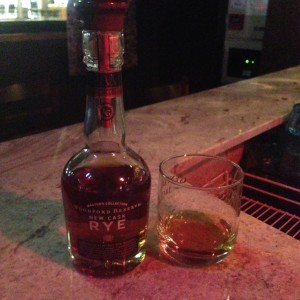 Woodford Reserve Master's Collection New Cask Rye Whiskey. Kentucky, United States. ABV: 46.2%. Tasted at Old Soul (Maroochydore), $30.
Colour: Dark toffee.
Nose: Caramel and fresh pine needles.
Palate: Smooth, yet strong aniseed rye flavours dominant as to be expected. Woody notes. Some very subtle toffee undertones eventually reveal themselves.
Finish: A drying, medicinal sensation in the fade. Medium length.
Comments: It's quite a decent rye, but unfortunately at this price point I had slightly higher expectations.