by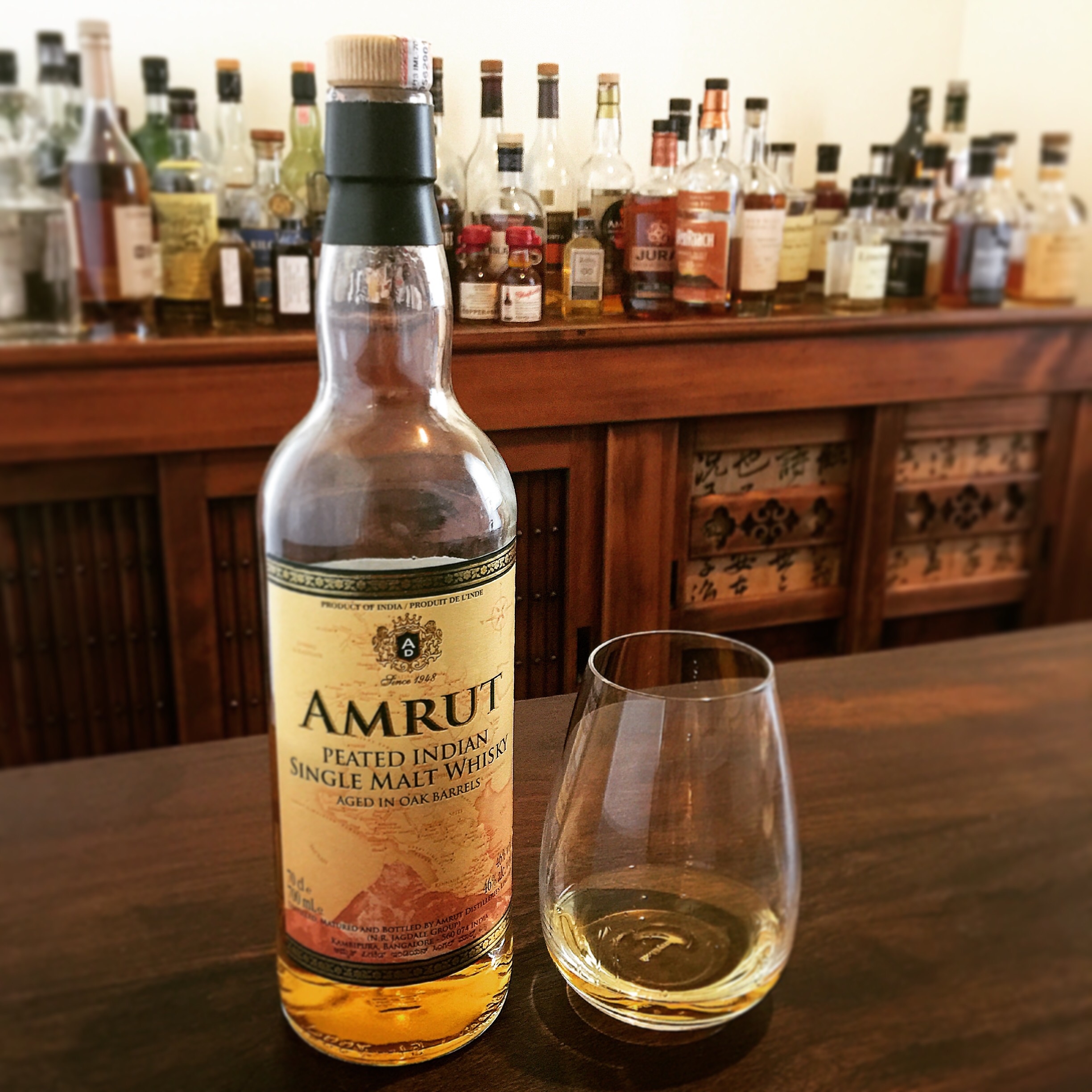 Amrut Peated Indian Single Malt. Bangalore, India. ABV: 46.00%. Tasted at home, $120 (bottle).
Colour: Liquid fire.
Nose: A slight prickle as some ginger biscuit and sweet peat aromas announce themselves. The peat is a lot more subtle on the nose than say your typical Islay peated malts.
Palate: Bam – like a kick to the mouth, it's a full frontal assault on your laughing gear. Intense toasted cereal, honeycomb and peat flavours are all vying for the attention of your tastebuds.
Finish: A long warm fade, the peatiness and warmth very gradually dissipates. Soft and sweet woody notes too. Chocolate and honeycomb flavours right at the death, like you've just finished devouring a Crunchie bar.
Comments: It's a creeper, almost an ambush. The nose entices you with its alluring subtleties, then you walk around the corner and you get punched in the mouth. As you wipe away a bit of claret from the corner of your mouth you can almost taste the metallic spiciness and warmth filling your mouth. Different to your typical Scottish peated malt, and that's not a bad thing.