by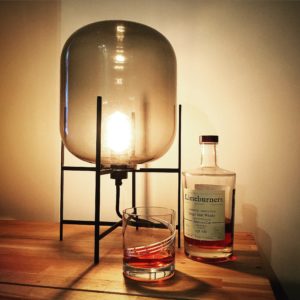 Limeburners Directors Cut M118 Barrel Strength Single Malt (bottle 031 / 161). Great Southern Distilling Company. Albany, Western Australia, Australia. ABV: 61%. Tasted at home.
We've all had those lazy Sunday nights when you're faced with life's crucial decisions – should I cook the dinner I'd planned all afternoon, or should I pour myself another whisky and order in?  Safe to say I won't be winning any Masterchef awards this evening…
Colour: Dark varnished mahogany.
Nose: Molasses, caramelised balsamic, hot toffee cooking on the stovetop.
Palate: Golden syrup and buttery toast. Dried muscatels, raisins, and tart blueberries.
Finish: Liquorice, raspberry and oak on the front of the tongue. A slow, salted caramel fade.
Comments: Matured in an ex-bourbon barrel and finished in a very old 100 litre port cask. Another stunning drop from Limeburners. Probably more of a dessert whisky given the flavours, but when it's this good I'll drink it at almost any time of the day.
Suffice to say that I'm satisfied with my choice of whisky over cooking tonight!