by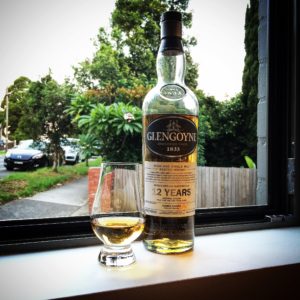 Glengoyne 12 Year Old Single Malt. Highlands, Scotland. ABV: 43%. Tasted at home, $84 (bottle).
Colour: Hot like a sunrise, Rhonda.
Nose: A zesty nose prickle. Pineapple slices caramelising on a BBQ.
Palate: Like taking a bite into a lemon tart. It's lemony, a bit sweet, with some biscuit notes.
Finish: Straw and malty notes; lemon frosting or lemon sherbet lollies. Quite a drying mouthfeel as it fades.
Comments: When life gives you lemons, have a Glengoyne 12 Year Old. It's the dominant flavour, but done in so many ways and very subtle. It's a great drop – fresh, zesty and very drinkable on a hot summer's afternoon.