by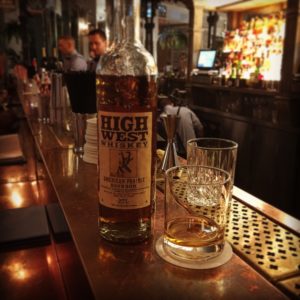 High West American Prairie Bourbon. Park City, Utah, United States. ABV: 46%. Tasted at NOLA Smokehouse and Bar, $16.
Colour: Like a fiery redhead.
Nose: Grassy with burnt butter notes.
Palate: Popcorn and salted caramel. Butter and sage.
Finish: A satisfying warmth as it slides down your chest. Rosewater and soft tangy orange peel. Very smooth, not too spicy.
Comments: Sweet and savoury, not your typical bourbon. It's actually a blend of a couple of bourbons with different mash bills. A great pre-dinner sipping whiskey.