by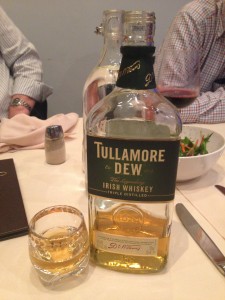 Tullamore Dew 12 Year Old Blended Irish Whiskey. Tullamore County, Offaly, Ireland. ABV: 40.00%.
Colour: A bright lustrous gold.
Nose: Honied straw. Kryptonite for diabetic horses.
Palate: Thin; a little sweet yet creamy in flavour but not texture. Not thick & sweet like honey, but more like sugar syrup.
Finish: Short, a little dry.
Comments: A fairly run of the mill whiskey, I really didn't have high expectations for this one – expectations which have not been exceeded, nor failed to be met.