by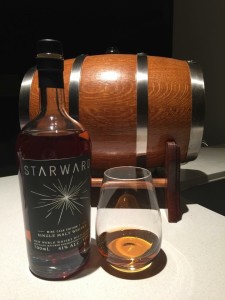 Starward Single Malt Wine Cask Edition I, New World Whisky Distillery. Essendon, Victoria, Australia. ABV: 41%. Tasted at home, $80 (bottle).
Colour: Lustrous deep copper. Wow.
Nose: Turkish delight, smooth oak. It really does remind you of when you're on a winery tour and you sneak off at the back and stick your nose into a wine barrel just to see what it smells like.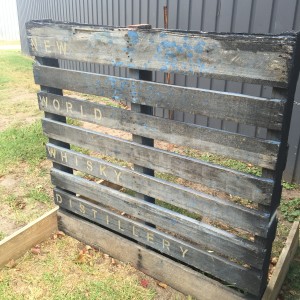 Palate: Quite light and smooth, the flavour sits on the mid palate. Creamy and fruity, like grabbing a handful of Allen's strawberries and cream lollies.
Finish: Medium length, some salted toffee notes in the fade.
Comments: Fantastic to see the guys from New World Whisky Distillery releasing some new expressions to compliment their core Starward Single Malt, which itself is a top quality whisky and cracking value for money. I was fortunate to pick up this bottle from their cellar door in Essendon Fields in Melbourne, if you get a chance I'd recommend heading out there as they often have some interesting limited release project whiskies available to sample. Some innovative and high quality stuff happening with these boys, I look forward to future releases if this Starward Single Malt Wine Cask Edition I expression is anything to go by.