by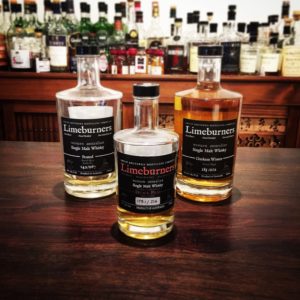 It's Peat Week here at Whisky a Day!
Never one to conform to expectations, for round one I thought I'd mix things up a bit and kick off with some peated whisky that is NOT from Islay. So we're heading to Western Australia, all the way down the bottom left hand corner of Australia to the town of Albany where the wonderful Limeburners Whisky is made. Long time readers will know that for a while now I've been a big fan of Limeburners, however it's only been relatively recently that they've started releasing a few peated expressions.
Made using a locally sourced peat from Western Australia's Great Southern region, near the 'Valley of the Giants' forest, this is a unique peat source that is not being used to make whisky anywhere else in the world. Tonight, we're going to dive in to explore three peated Limeburners expressions:
Peated Single Malt M215
Heavy Peat Barrel Strength M227
Darkest Winter M348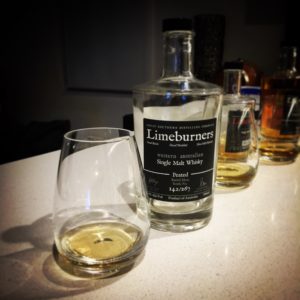 Limeburners Peated Single Malt M215 (bottle 142 / 267). Great Southern Distilling Company. Albany, Western Australia, Australia. ABV: 48%. Tasted at home, $250 (bottle).
Colour: Golden wheat.
Nose: Very light, not very peaty at all. Like walking past a kitchen where you've just cooked your toast for breakfast.
Palate: Such a smooth entry, this isn't like a typical peaty Islay malt from Scotland. Light and bready, like some fresh bread dipped in olive oil.
Finish: A juicy, tangy finish. Tart raspberries and char grilled steak. A gentle fade, with a hint of cool smoke.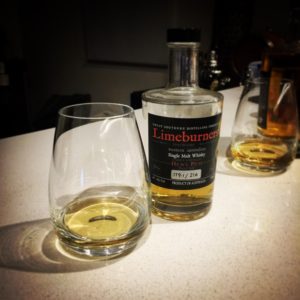 Limeburners Heavy Peat Barrel Strength Single Malt M227 (bottle 179.1 / 216). Great Southern Distilling Company. Albany, Western Australia, Australia. ABV: 61%.
Colour: A slightly darker shade of gold.
Nose: A more intense nose than the Peated M215. Mossy, almost floral notes. Freshly lacquered timber.
Palate: Rich fresh fruit flavours – think strawberries, lemon zest and mandarine peel. Some beef jerky flavours too – lots of salty meaty goodness. Quite a smooth mouthfeel despite the 61% ABV.
Finish: A long and earthy finish; somewhat tangy and salty.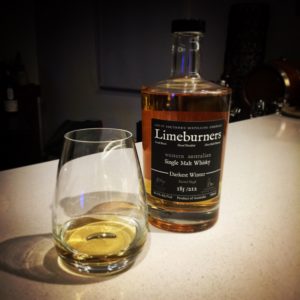 Limeburners Darkest Winter Single Malt M348 (bottle 185 / 212). Great Southern Distilling Company. Albany, Western Australia, Australia. ABV: 65.1%. Tasted at home, $250 (bottle).
Colour: Full gold – they're all very similar hues, but of the three drams the Darkest Winter is the, um, darkest…
Nose: Rich toffee, sticky salted caramel cooking on the stovetop. Some soft smoke like a distant bushfire. With some time in the glass the smoke intensifies a little, with more of a salty sea spray aroma.
Palate: Now we get some rich, peaty notes. Not overly smokey, but more floral, organic notes; like biting into a juicy slice of cucumber. A rich oily mouthfeel.
Finish: Again a tangy, meaty fade. Much like the flavour sensation after eating a rich, salty piece of prosciutto.
Overall comments: These Limeburners are a very different beast to your stereotypical peated whiskies. The peat influence is more botanical than medicinal; less smoke but plenty of poke. The Heavily Peated was the winner of Australia's Champion Whisky Trophy at the 2015 Australian Distilled Spirits Awards, yet I think it is definitely outshone by the Darkest Winter which was released in 2016. Outstanding stuff.
Maybe it's just me, but in life I like to surprise people and take the road less travelled, to always have something up my sleeve that causes people to raise an eyebrow and open their eyes to something different. That's what excites me about the Darkest Winter – it's peat, but not as you know it. I'm glad I tasted it side by side with the Peated M215 and the award-winning Heavy Peat M227 – I think the Darkest Winter leaves the others out in the cold. Recommended.