by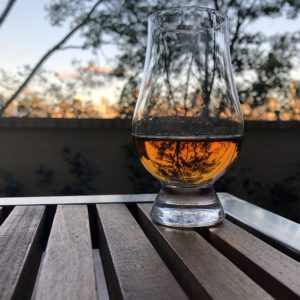 Glenfarclas Family Reserve £511.19s.0d Single Malt. Speyside, Scotland. ABV: 43%.
£511.19s.0d. That's how much John Grant – the first generation of what would become a whisky family dynasty – paid for the Glenfarclas distillery way back in June 1865.  I wish I could set up a distillery these days for a tick over £500!
Colour: Glowing amber sunset.
Nose: Rose petals, dried raisins, creamy vanilla sponge cake and fresh pastries.
Palate: A mouthful of mixed dried fruits. Creamed honey, candied strawberries and almond biscotti. A cool, oily mouthfeel.
Finish: Drying; sherry and sultana notes, medium length.
Comments: This Glenfarclas Family Reserve was released to commemorate the 150th anniversary of the distillery. While this is far from my favourite Glenfarclas whisky (that honour goes to the Glenfarclas Whisky & Wisdom 9 Year Old Single Cask), it's a damn fine example of the Glenfarclas house style.
Sitting here thinking about the long history of Glenfarclas, it makes you ponder about what legacy you'll leave long after you've sipped your last dram. Having recently had a health scare (thankfully unrelated to drinking whisky!), it really has led me to contemplate a lot about what I've achieved in life so far and what I've yet to accomplish. Things can be taken away from us in an instant – I have some burning passions and drivers in life, there's much more to do. Raising a glass here now is just the beginning.